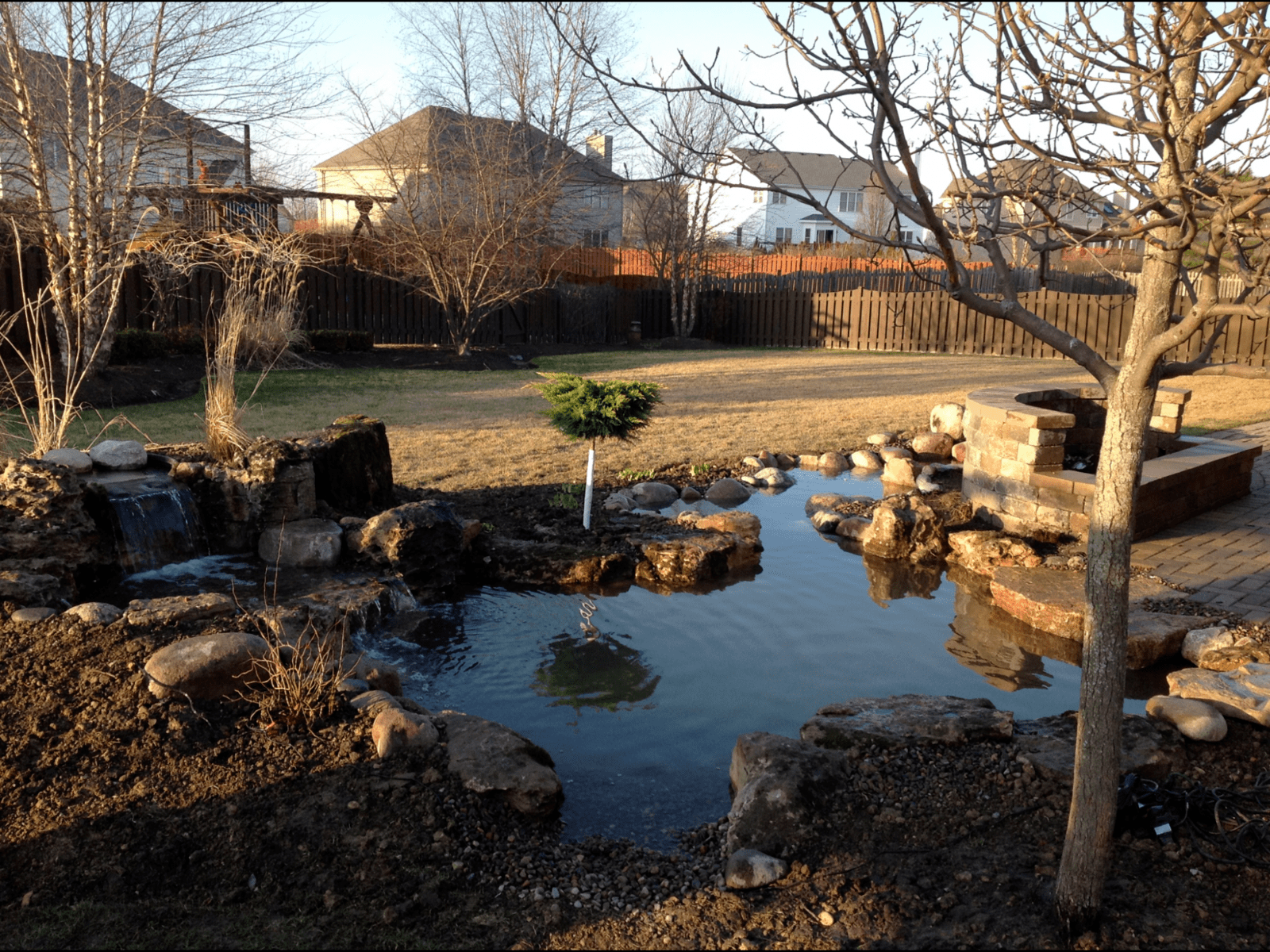 ​​Ponds
Dreamscape Ponds creates one-of-a-kind outdoor water features that elevate your landscape and style to a new level. From intimate ponds to grandiose water features, we do it all. Get in touch with our team to learn more and find out how we can design your ideal outdoor water feature. Take a look at our completed projects for inspiration by clicking through the photos below.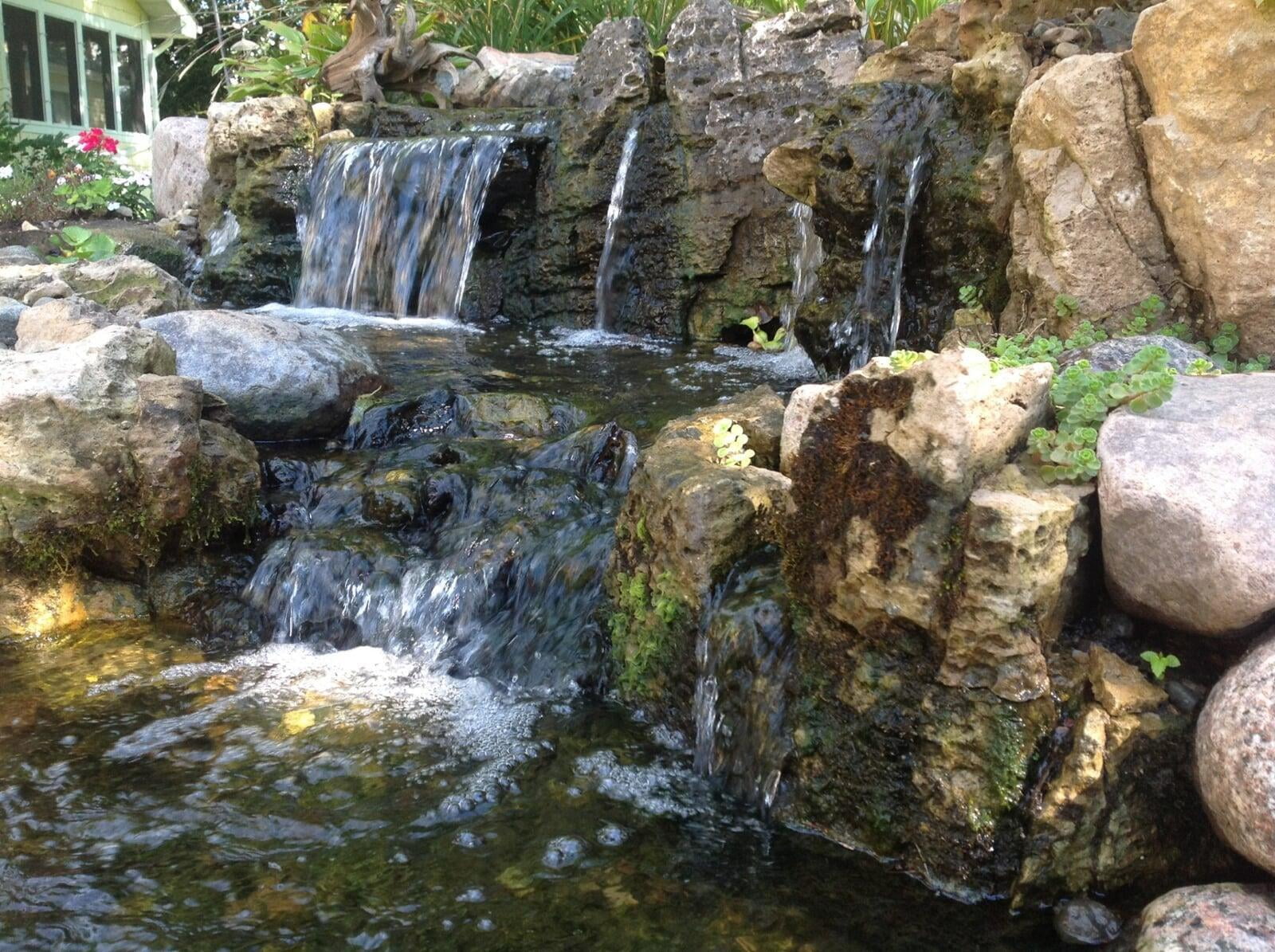 ​​Pondless Water Features
Water features add a special element to any property, but we understand if you do not feel the urge to install a pond. Luckily, there are other water fixtures, such as pondless waterfalls, you can feature in your yard to add natural beauty and enhance your landscape. Get in touch with our team to learn more about pondless waterfalls and other options:
Waterfall — The soothing sounds of a pondless waterfall can feel meditative and serene, creating a unique oasis right in your yard. Select a waterfall if you feel as though you have more vertical space to use than horizontal.
Stream — A stream can create a cohesive design throughout your entire property. Talk to us about your vision, and we'll guide you toward proper placement and shape.
Fountain — Add a bold, elegant fixture to your landscape by selecting a fountain. The pleasant sound and comparatively easy maintenance makes this a top choice for many homeowners.
No matter what will take your property to the next level, we are the team for the job. With decades of combined experience and a true passion for what we do, we ensure your property has never looked better. Reach out to our professionals today to learn more and set up your consultation.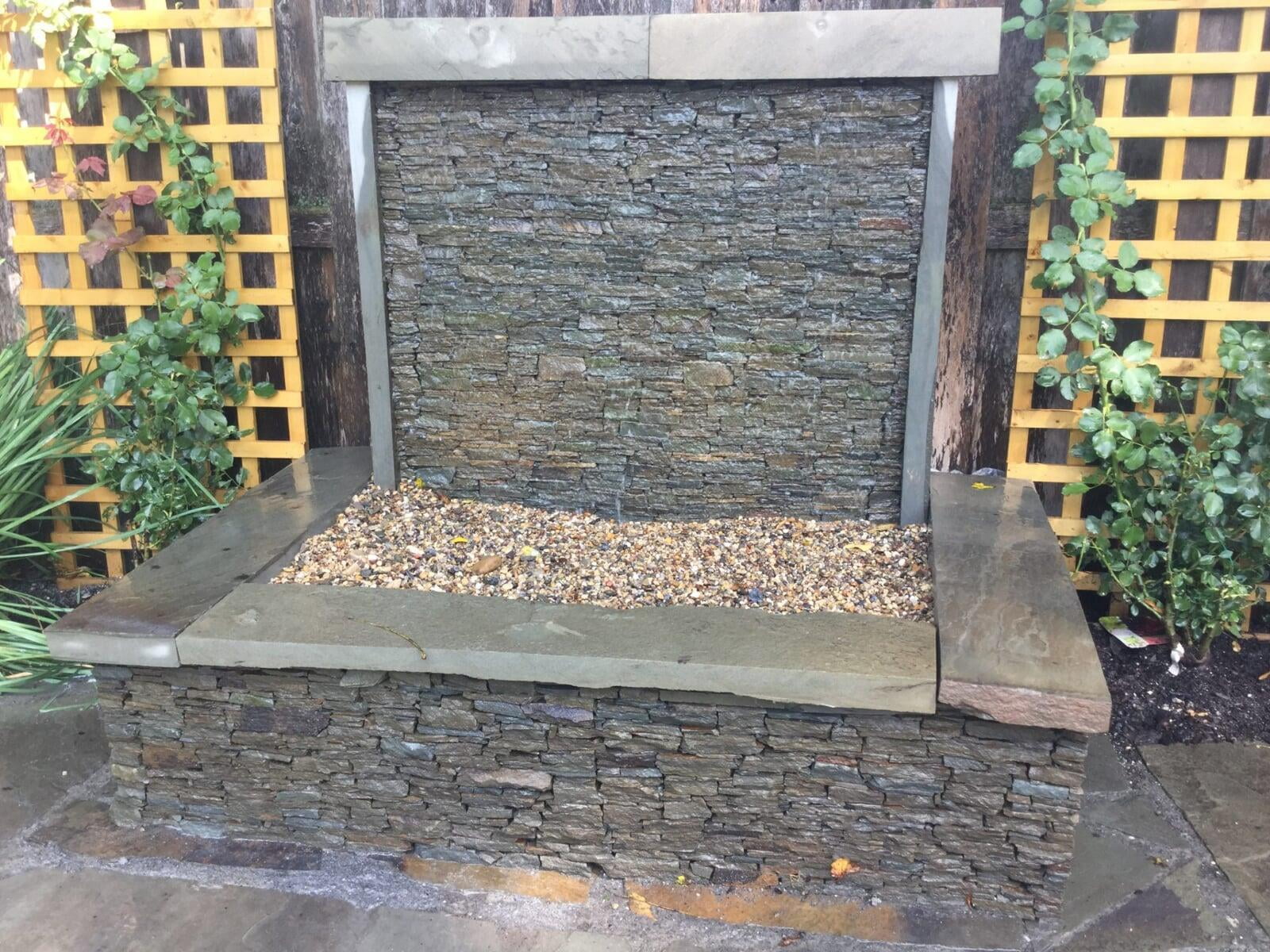 ​​Decorative Water Features
Let our expert professionals enhance your property and take your design to the next level. Dreamscape Ponds offers a variety of decorative pieces for your property, including statues and patio blocks. Decorate pieces enhance your pond and other outdoor water features in stunning ways. Alter the way you approach your outdoor entertainment space by choosing to work with us.
If you're not sure what to choose, don't worry! Dreamscape Ponds team of experts will guide you to the right fit for your property and style needs. Let us know how you would like to enhance your outdoor water features, and we can help you select the perfect design. More than 25 years of combined experience has given us a wealth of knowledge and an eye for style that cannot be replicated. We look forward to transforming your outdoor water features into something truly incredible. Call now to get started.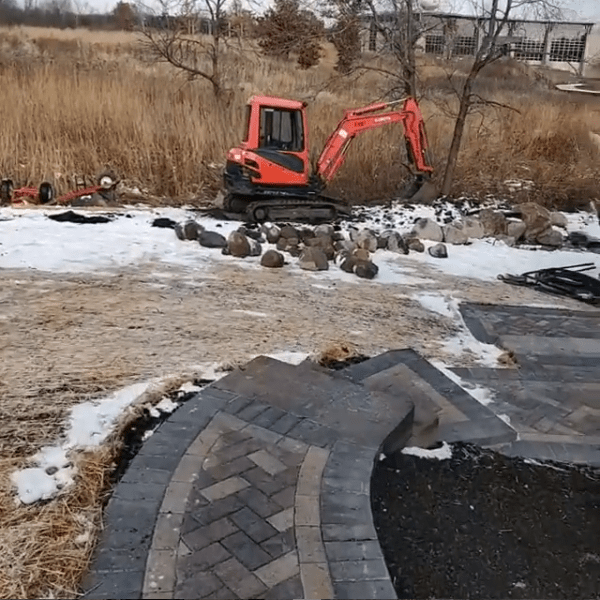 ​​New Pond Construction​
- Are you dreaming of installing a pond or other stunning water fixture on your property? There's no better team to call for your pond installation and landscaping needs than Dreamscape Ponds. Our experts help you determine the best location, size, shape, and features for your new pond and surrounding landscaping. Whether you are hoping to create a massive pond to house fish, implement a stream for meditative enjoyment, or install a waterfall, we are the best landscaping company for the job.
- With more than 25 years of experience, Dreamscape Ponds understands the intricacies and challenges that can come with water fixture and landscaping installation on any property. However, our mission is to always find a creative and beautiful solution that matches our client's needs. Dreamscape Ponds is the best pond installation and landscaping company to take your property to the next level, regardless of what you would like installed.

- Choose an intricate waterfall or a stunning sculpture — your space is entirely customizable to meet your needs. Get in touch with our team today to learn more about our construction and landscaping services, and to tell us more about what you are hoping to achieve. We proudly offer affordable, quality service with a smile. We'll talk to you soon!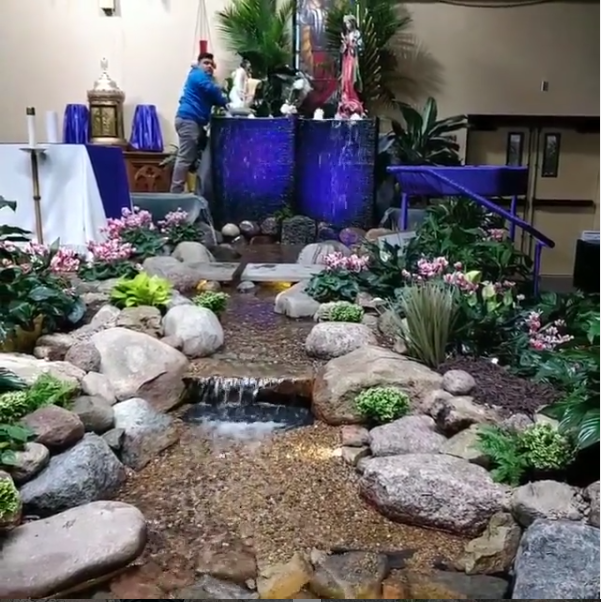 ​​Rebuild Pond or Water Feature
- If you have recently moved into a property that includes a pond, you may be excited about the potential of this space! However, not all ponds are suited to match your tastes. Consider that this pond may have also seen better days, and you could end up with repair and restoration challenges on your hands. You may have even begun to research local landscaping companies to help you realize your dreams. Dreamscape Ponds is the best pond installation and landscaping company for your needs..
- If your pond has a leak or some sort of damage, our team would be happy to patch it up and help you enjoy your pond for years to come. Other landscaping companies do not provide the complete level of care that you receive from Dreamscape Ponds. If you aren't sure what's going wrong, we'll get to the bottom of the issue and present a solution.
- Of course, for some, their pond is wonderful — but it doesn't quite meet their needs or tastes. If you are ready for an upgrade, an expansion, or a rebuild of your existing pond structure, don't make the mistake of choosing any other landscaping companies.. At Dreamscape Ponds, we will discuss your plans for the space and let you know exactly what needs to be done to turn your vision into reality. Then, we'll get to work.
- Fall in love with your property once again with an updated, functional pond and corresponding water fixtures.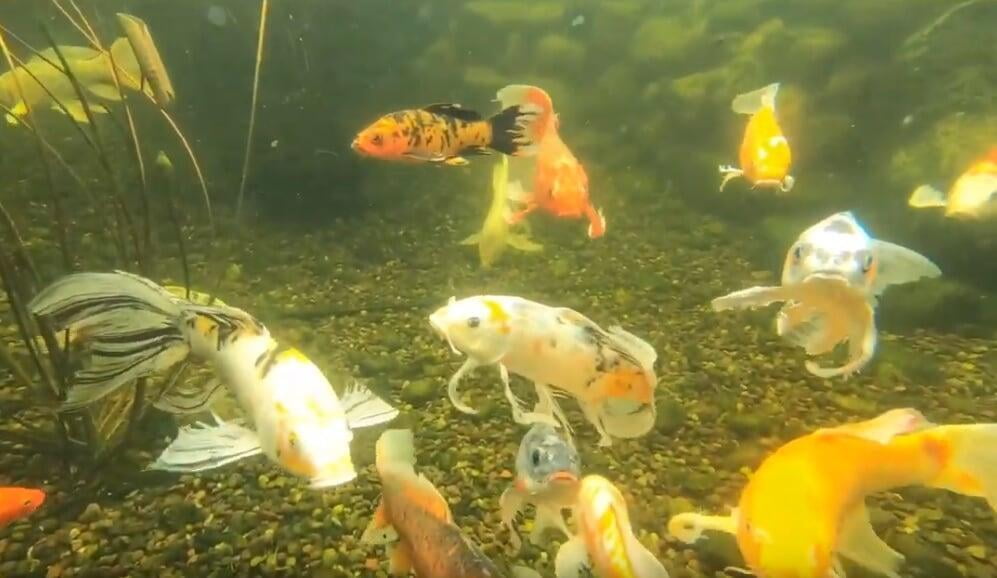 ​​Fish Care
- Winters can be harsh for our water-dwelling friends, especially for those that live in outdoor ponds. Luckily, Dreamscape Ponds is here to provide pond maintenance and ensure your fish stay swimming, all winter long. As the cooler months roll in Dreamscape Ponds will maintain your pond and transfer your fish to receive expert over-winter care at our top-notch facility. Once they are at our facilities your fish will be properly cared for and fed in pristine, regulated tanks.
- At Dreamscape Ponds' facilities, monitor the pH levels and the water temperature, ensuring your fish are comfortable throughout the winter months. When spring rolls around and your pond is habitable once again, we return your fish to your pond after performing any pond maintenance needs. Learn more about our fish care pricing and year-round pond maintenance by getting in touch with our team today. We help you keep your pond in the best possible condition — and that includes your fish.
- With more than 25 years of experience, Dreamscape Ponds is proud to offer quality pond installation, pond maintenance, and efficient repair. If you are ready to take your property to the next level, it is time to give us a call. At Dreamscape Ponds we offer more than just ponds – we offer an entire outdoor experience you can enjoy for years to come.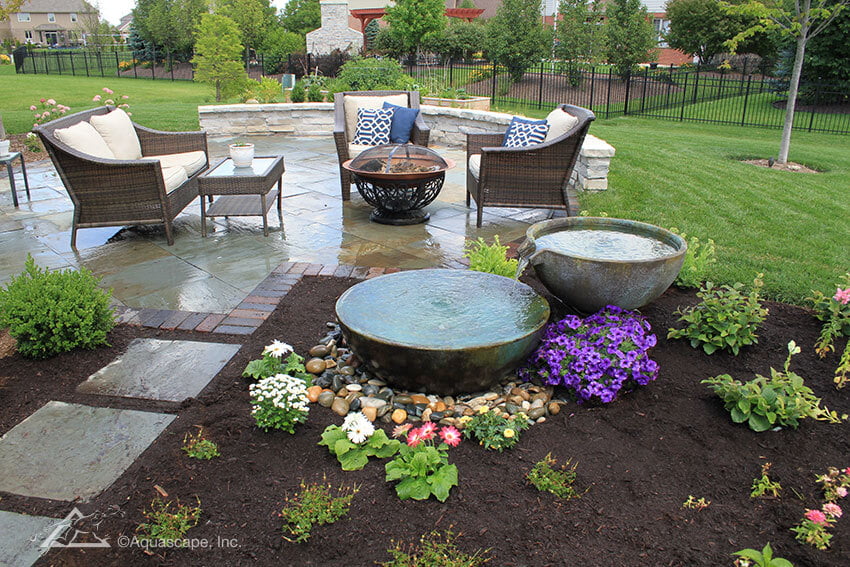 ​​Landscaping around Pond
- Showcase your pond or outdoor property water feature fixture by selecting appropriate landscaping. Landscaping such as water plants and surrounding greenery can take your property to the next level. The landscaping experts at Dreamscape Ponds take your current style and enhance it to the best of our ability. Whether you are interested in naturally blending your water feature it with natural plants or showcasing vibrant shrubs and decor, your landscaping decisions determine the overall feel of the property.
- Our expert landscaping professionals will ensure that your pond or other water fixture doesn't look as if it was unceremoniously dropped in the middle of your yard. Proper landscaping ensures your outdoor water feature It will fit seamlessly into the space, allowing you and your guests alike to fall in love with all your yard has to offer. Get in touch with our team to learn more.

- From shrubs to bushes, decorative plants to trees, our team can provide quality plants and decor to enhance your landscape and take it to the next level. With more than two decades of experience, let Dreamscape Ponds turn your property into your new favorite space.We look forward to helping you find the right pond andlandscaping design
to meet your needs.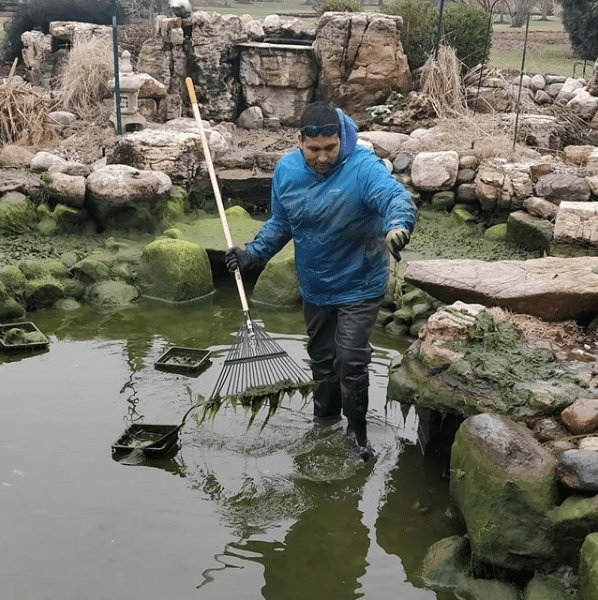 ​​Seasonal Pond Maintenance​
- Proper care for your water fixture involves taking landscape maintenance steps to ensure its health and longevity at every season. At Dreamscape Ponds, we happily take on the challenge of seasonal work to keep your fountain, pond, or waterfall working at its best. Let us take care of all your water fixture-related landscape maintenance needs.
- Spring Cleanups
- We carefully go through your pond and find all landscape maintenance needs. From debris that has blown in to chemical imbalances, we adjust everything to ensure your pond looks beautiful all year long.
- Summer Maintenance

- Keep your pond running beautifully all summer long with the help of our team. We check the balance, the water levels, and all other landscape maintenance details to ensure you can enjoy your water fixture without worry.

- Fall Services

- Prepare your pond for the cooler months with our fall seasonal landscape maintenance. We'll ensure your fixture still looks its best, even as you ready yourself for colder days. Proper care will allow it to be up and running in record time when spring rolls around.

- Winter Shutdowns

- It's time to shut down the pond for the season so it doesn't get damaged in the cooler months. We'll ensure all hoses and pipes have been properly handled.

- For year-round landscape maintenance you can rely on, choose Dreamscape Ponds!
back to top